! Version 1 template for project htmls April 2001 <! This page displays project overview and images <! email problems and suggestions to tamiller@lanl.gov <! search for word "enter" to fill page with project text >

<! put words for searches in here > <! Project title for webpage border here> <! font and other body information should be in the style statement here.> <! you can set color and background for debugging format flow > <! for example set table background to yellow and body color to blue > <! Top of Page title section ---------------------------------> <! Grid information is in table style defined in header >


---
Grid Project: Discrete Fracture Networks
| | |
| --- | --- |
| Grid Team Member: | Quan Bui, Carl Gable |
| Grid Versions: | V1 |
| Delivered To: | Scott Painter |
| Date Completed: | 04/05/2013 |
---

<! End Top of Page title section ----------------------------> <! Use table to contain image and title, use tr(row) and td(col) > <! enter name of grid image and title and subtitle >


Overview <! enter grid image and alternate description >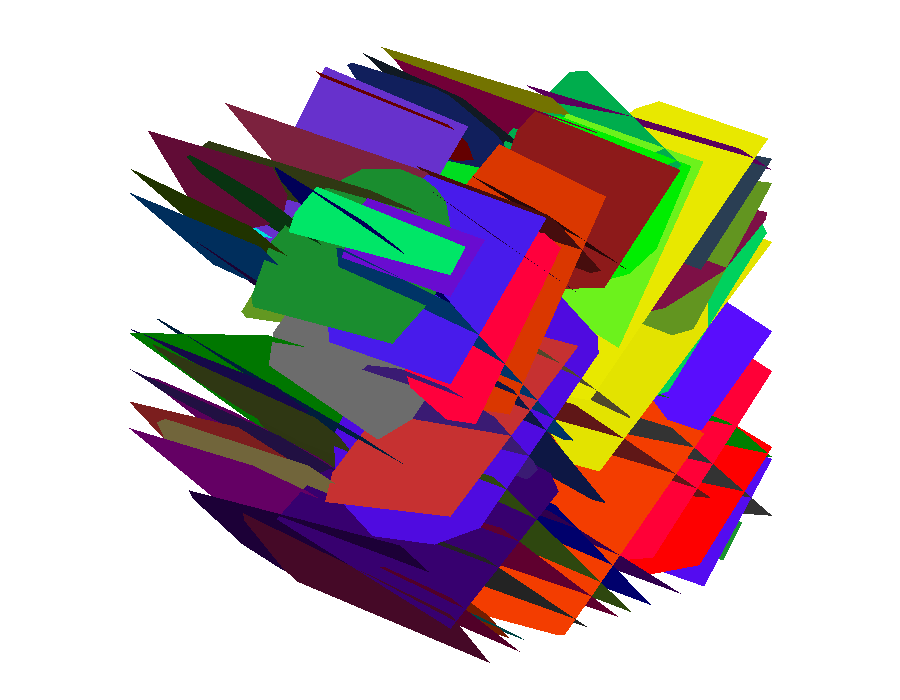 Intersection <! enter grid image and alternate description >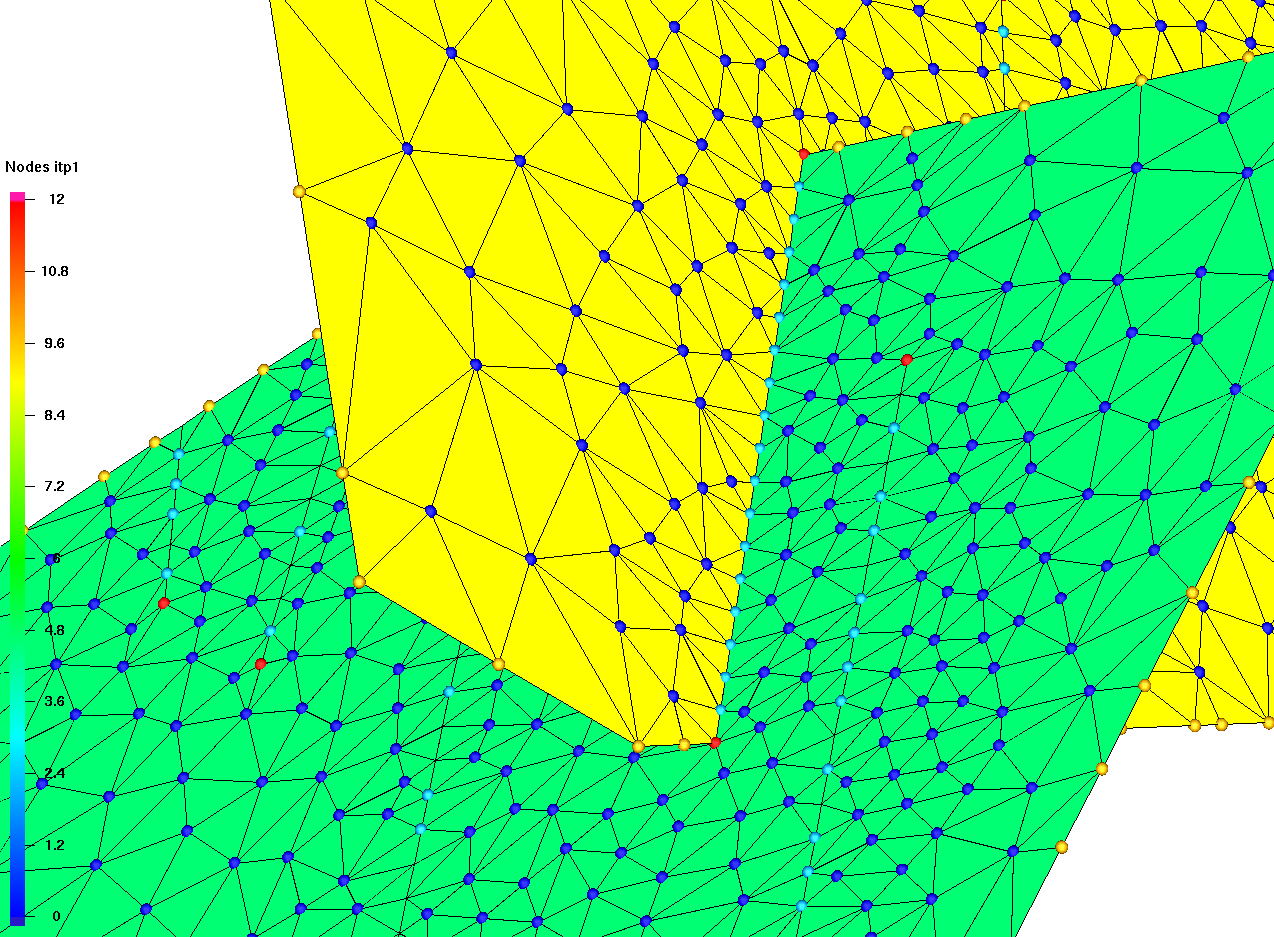 Voronoi Cells <! enter grid image and alternate description >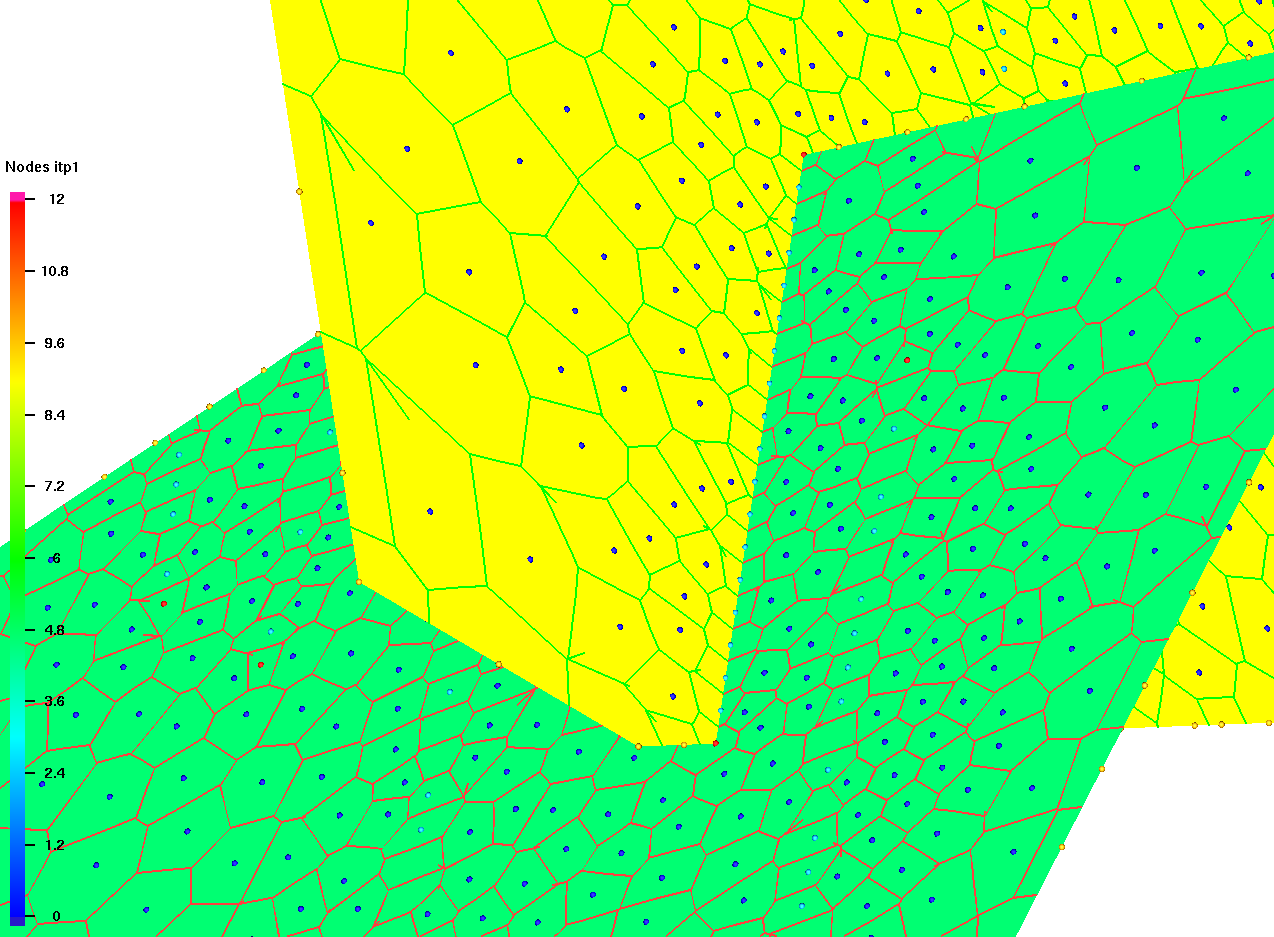 Gallery
For more pictures, take a look at our gallery.

<! Project Details--------------------------------------------> <! Bulleted Design Criteria use ul around list begin and end > <! Use li around each listed sentence

Design Criteria
The mesh of the fractures are conforming at the intersection.
The grid resolution is higher near the intersection (length scale 0.1) then gradually coarsens to the surrounding area (length scale 5).
<! Summary of Project --------------------------------------------------> <! table uses style defined in header, tr=row, td=cell in that row > <! Use a href to tag links to other pages >
Methods
<! enter the name of html for methods default set to method.html > The Grid Method successfully follows the design criteria.
Given a network of intersecting fractures, we mesh each fracture separately and merge all the fractures into a network at the end. The method uses a newly developed capability that allows adaptive refinement according to a gradient field. The field chosen for this case is a simple linear function of a distance field, with a minimum floor value. The field is computed by LaGriT commands inside a separate .mlgi, .lgi, or any text file, which is needed for 'massage2' command.
A python script is also written to control the workflow and write lagrit command files for meshing and merging.
Input files
input_n100.m
final_dfn.py
intersections.inp
params.txt
polys.inp
user_function.lgi
Run Sequence

python dfn_final.py params.txt 8

<! Include location of Project files ----------------------------------------> <! use pre tag around screen text to maintain spaces >
Project Archive Location

/scratch/sft/quanb/grid_gen/dfn_examples/example_n100/

FEHMN output files

-rw-r----- 1 quanb altern  9852836 Apr  5 14:29 tri_fracture.fehmn
-rw-r----- 1 quanb altern   783146 Apr  5 14:29 tri_fracture_material.zone
-rw-r----- 1 quanb altern   834805 Apr  5 14:29 tri_fracture_interface.zone
-rw-r----- 1 quanb altern   691112 Apr  5 14:29 tri_fracture_multi_mat.zone
-rw-r----- 1 quanb altern    83835 Apr  5 14:29 tri_fracture_outside.zone
-rw-r----- 1 quanb altern   483127 Apr  5 14:29 tri_fracture_outside_vor.area
-rw-r----- 1 quanb altern 24102832 Apr  5 14:29 tri_fracture.stor

Work Directory:

/home/quanb/src/dfn_src/final/example_n100/


<! Top of Grid Team Contact section ---------------------------------> <! Grid information is in table style defined in header >


---
Grid Team Contacts
| | | |
| --- | --- | --- |
| Carl Gable | gable -at- lanl -dot- gov | 505-665-3533 |
| Quan Bui | quanb -at- lanl -dot- gov | 505-667-7362 |
---

<! end of html page >